Business concept :
focus on long term and keep pace with times.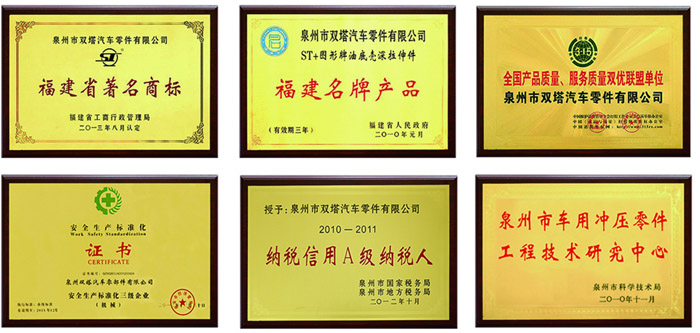 Enterprise purpose:
Create value for customers, create interests for partner,  create future for employees, create prosperity for society.
The company lies in Quanzhou,which is the economic center and also one of the three major cities of Fujian Province. Quanzhou won the "East Asian Culture", "International Garden City",civilization title.The economic aggregate of Quanzhou has been on top among the cities of Fujian for fifteen years running. Quanzhou comes top in famous brand in cities of China and she has most China's top brands and branding businesses in Fujian. Also Quanzhou is well-known for her culture and history as she was the start of ancient maritime Silk Road and the major hometown of overseas Chinese. Quanzhou owns quantities of talents, prospects in economics and offers facilitated air, sea and land traffics. As a well-known company in Quanzhou, Shuangta Company is committed to building strategic and trustworthy partnership with local and global clients. We look forward to working with our clients to share the success in the thriving economics of the West Bank of Taiwan Straits.