Human resources construction

The requirements of the basic tasks of ShuangTa corporation human resources management is based on the company's strategic development,planned way and the company's human resources rational allocation,through staff recruitment, training, assessment, screening, evaluation, incentives to innovate, cultural heritage, and a series of process to stimulate the enthusiasm of the staff, develop their potential, and to ensure the realization of the strategic objectives of the company.
The strategic development of human resources is an important force to drive the company independent innovation, scientific and technological progress and enhance the core competitiveness of enterprises. The company is to build a high-quality, energetic skilled, innovative, complex high-level echelon personnel. Company adhere to the people-oriented management philosophy to create personality development, growth and progress of the staff, to help each other, mutual respect culture, provide more opportunities and space for employee career planning for employees of technological innovation and management innovation to create the prerequisites, and employees with outstanding performance and outstanding contribution to be promoted and rewarded, and strive to employees' value and the value of the company to achieve synchronization, to reach the common development of the company and employees.
Training incentives

 Is an important part of the development of company personnel, the training process of supervision, training effectiveness evaluation is an important means to test the training of personnel;
Existing training measures:
1. All new employees must receive pre-service training, to job employment after passing the examination;
2. Regularly-the-job training for staff positions; special staff positions, the company invested commissioned external training or hire management consultants to the scene to carry out the theory and practice of targeted training;
3. Complete various training courses, training, assessment, earned good grades, enjoy the company of the corresponding reward, at the same time as the basis of the company's annual selection of outstanding employees;
4.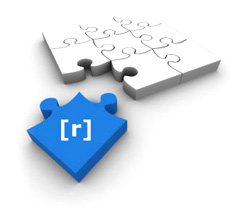 Outstanding results in every training and examination; employed as internal trainers, can enjoy the company paid training special capital subsidy or external professional courses to enhance training opportunities;
Employee career planning

ShuangTa enterprise base on following the people-oriented principle of employment, actively and steadily implement: their talent, whatever talent incentives in order to achieve the implementation of employee career planning.
1. Company recruitment of new management positions completed by the way of external recruitment, internal competition,and provide a fair, impartial and professional development platform for employees;
2. No vacancies in various management positions, each employee's ability to work has reached the standard of management level of the company, the company will provide all management levels corresponding pay scales that employees can enjoy the management level of treatment;
3. Innovative solutions in different positions in his career, through the efforts of the staff, and the implementation of effective, the company will perform appropriate incentives to encourage the employees who actives participation to meet the career development needs of staff;